Welcome to Copla Beach Bar, the ultimate summer destination for relaxation and entertainment on the beautiful island of Lefkada. Situated right on the beach, where the gentle waves of the Ionian Sea caress the soft, white sands of Kathisma Beach, Copla Beach Bar offers a serene escape and a premium experience.
The name "copla" holds special significance in the local dialect, representing the wood that the sea brings to the shore. This perfectly suits our establishment, as we have embraced wooden aesthetics and seamlessly integrated other natural elements, harmoniously blending with the surrounding environment. The tranquil atmosphere and the excellent service will entice you to return again and again.
Very close to the rocks, where the sand ends, the wooden beach bar COPLA was built. "Copla" is the wood washed ashore by the sea. The days of the holiday are numbered and there is no better place than Copla at Kathisma beach in Lefkada to spend them!
Authentic experiences, original feelings
Beyond the breathtaking natural beauty and our friendly staff, there are countless reasons why our guests choose to return to Copla every summer. Here, we invite you to experience original feelings and live every summer moment as you truly desire. Let yourself unwind under the pergola by the pool with a refreshing cocktail. Indulge in dishes influenced by Greek and international cuisine while witnessing magical sunsets. Dive into the sparkling turquoise waters of the Ionian Sea, knowing that an aromatic coffee or a cold beer awaits you under your umbrella. Dance the day away to music from top Greek and foreign DJs during spectacular summer parties.
The carefree you is just a visit away.
We invite you to experience the authentic "Copla Vita".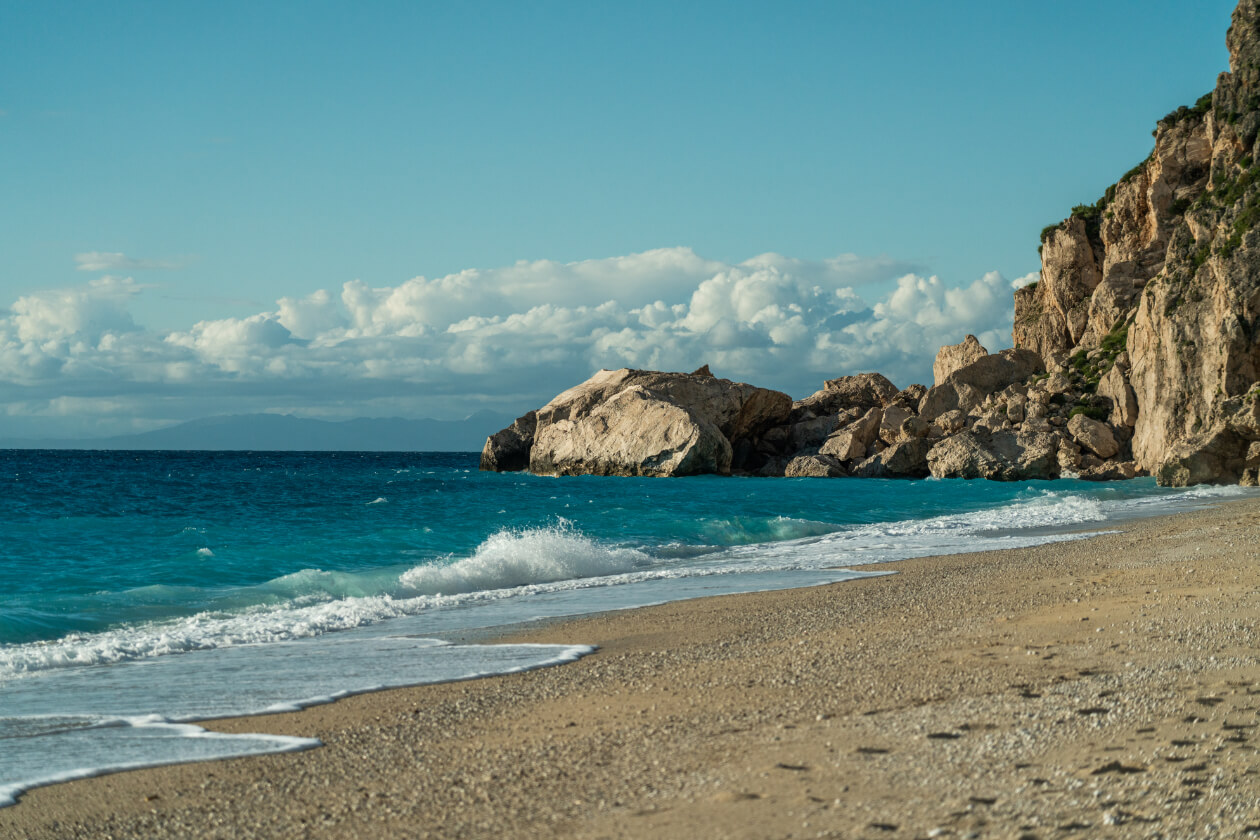 Kathisma Beach
Kathisma Beach is located 16 km from the town of Lefkas and just 1 km from the charming village of Agios Nikitas.
This stunning white sandy beach stretches 1,500 meters in length and spans 60 meters in width, nestled against the base of a 300-meter-high hill. It is renowned as the best-organized beach on the island, offering visitors a slice of paradise. The crystal-clear waters allure you to enjoy a refreshing swim, making it an idyllic spot for beach lovers.
Moreover, Kathisma Beach is a popular destination for paragliding enthusiasts, who can be seen flying through the skies. Additionally, there are organized hotels boasting panoramic sea views, where you can enjoy warm hospitality in the midst of a relaxing holiday atmosphere.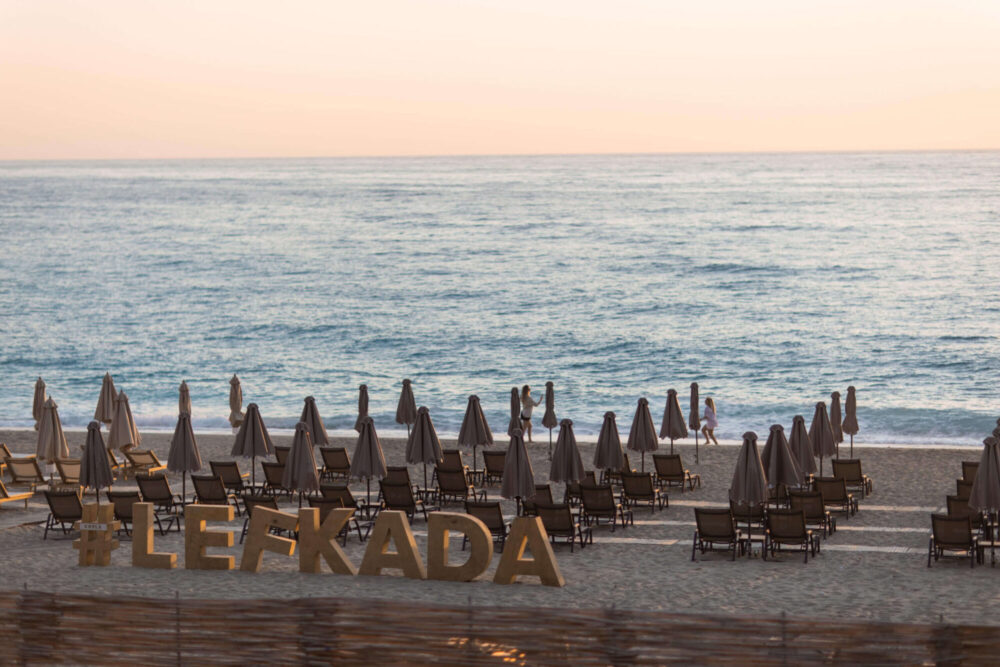 Photo Gallery